Featured Item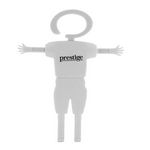 Buddy
Hang it to charge your phone. Hang it in your car while you drive. Hang it anywhere to listen to music. Hang it on your screen for multiple use. Hang it on your jeans! Holds your cell phone, GPS devic...
$3.99 - $5.00
Welcome!
At Impressions Promotional Products, LLC, we personally show you how to use custom-imprinted products to effectively promote your company, team or club. We have the unique capability to print in very small quantities from our own in-house equipment guarantees quick turnaround, something not available anywhere else. Our mission is to be your trusted source for promotional items and marketing advice, delivering quality products with superior service. Our professional approach to promoting your company includes:
A thorough evaluation of your audience and marketing objectives
Developing an effective theme and detailed plan of action
A search of our database to determine imprinted items that will best execute your plan
Overseeing the success of your promotional plan from start to finish
Promotional products deliver lasting value and impact that conventional advertising just can't provide. Long after an advertising message disappears, promotional items imprinted with your logo or message offer a tangible reminder of your company. They are also far more cost-effective and accessible than conventional advertising. Whether you're a Fortune 500 company, a small business, or a nonprofit organization, imprinted promotional products offer an effective marketing solution that is appropriate for you. Call Kevin at 520-269-3173 for a free consultation.
Signature Showrooms